All required Covid-19 measures have been taken at our medical center.
ORTHOPEDIC SURGICAL TREATMENTS
Orthopedic surgeries are applied in cases of genetic or traumatic diseases in the musculoskeletal system of our body, in cases where drug therapy is not adequate.
The comfort and rapid recovery of the patient are prioritized in orthopedic surgeries performed with advanced technologies in the field of medicine.
MOST COMMON ORTHOPEDIC OPERATIONS
DISMEMBERMENT AND MICROSURGERY
DISMEMBERMENT AND MICROSURGERY
DISMEMBERMENT AND MICROSURGERY
ABOUT SURGEON DR. TOLGA MERTOĞLU
20.10.1975 tarihinde Adana'da doğmuştur. İlköğrenimini  İskenderun İsdemir İlkokul'nda yaptıktan  sonra ,ortaokul ve lise eğitimimi İskenderun İstiklal Makzume Anadolu Lisesi'nde tamamlamıştır. Tıp eğitimimi 1993-1999 yılları arasında Atatürk Üniversitesi Tıp Fakültesinde yapmış, ardından Cerrahpaşa Tıp Fakültesi Anatomi A.B.D.'de görev yapmıştır. Ortopedi ve Travmatolji Uzmanlık eğitimini , 2000-2005 yılları arasında Haydarpaşa Numune Hastanesi Ortopedi ve Travmatoloji Kliniği'nde tamamlamıştır.Daha sonra Askerlik görevi için Eskişehir Asker Hastanesi'nde bulunmuş , askerlik görevi sonrasında İstanbul'da çeşitli özel hastanelerde çalışmıştır. Evli ve bir kız çocuk sahibidir.
He was born on 20.10.1975 in Adana. After completing his primary education in İskenderun İsdemir Primary School, he completed his secondary and high school education at İskenderun İstiklal Makzume Anatolian High School. He completed his medical education at Atatürk University Faculty of Medicine between 1993-1999, then, he worked in Cerrahpaşa Medical Faculty Department of Anatomy. He completed his Orthopedics and Traumatology Specialization training at Haydarpaşa Numune Hospital Orthopedics and Traumatology Clinic between 2000-2005. Afterwards, he worked at Eskişehir Military Hospital for his military service and worked in various private hospitals in Istanbul after his military service. He is married and has a daughter.
We continue to serve by taking all kinds of disinfection and medical safety precautions in our clinic, which is capable of performing x-ray and minor surgical interventions.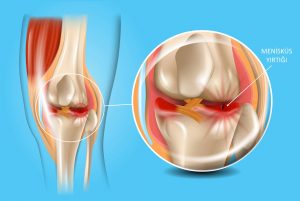 Meniscus; is the moon-shaped structure within the knee joint between the cartilaginous surfaces of the thigh and shin bones facing each other. It absorbs shock
DEVAMI
The connective and adipose tissue under the skin in the palm hardens over time and turns into nodules and connective tissue without cells. These emerging
DEVAMI
Lateral epicondylitis, colloquially called tennis elbow, is the most common cause of elbow pain in the general population. It is most common between 35-50 years
DEVAMI